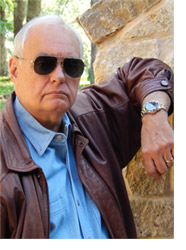 Warren Conrad is the author of a new thriller series with Operations Compromised as his debut novel. In addition to having both State and Federal law enforcement experience, he has travelled the globe as an international investment banker, owned banks in Texas, and managed private equity investments both in the United States and Europe.
He and his wife Kathy reside in Fort Worth, Texas.
Endorsements:
Fast paced thriller in keeping with Vince Flynn and Brad Thor.
A spider web of plots, covert action, and dead bad guys!
compelling story of intrigue. In sync with current world events.
Heart pounding action with believable characters.